Why September Matters | Receiving Medicare Extra Help With Prescription Drug Costs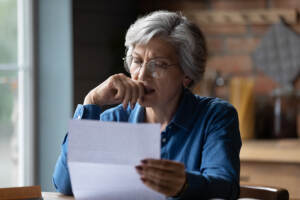 September is an important month if you receive Medicare Extra Help with Prescription Drug Costs through Social Security.  Extra Help with Prescription Drug Costs is a program provided by the federal government that may cover 85% to 100% of prescription costs and may also help cover Part D premiums.  The SSA estimates the average value of  Medicare Extra Help to be approximately $5000 per person.  This program is a literal lifesaver to many who depend on costly medication that would be unaffordable and inaccessible without Extra Help!
If you currently qualify for Extra Help, you may receive a re-verification of your Extra Help with Prescription Drug Costs letter in early September.  If you are selected for review, you must complete and return the "Income and Resources Summary" sheet within 30 days of receiving it; or, your Extra Help may end.  By September 30th, everyone who qualifies for Medicare Extra Help will get an LIS (Low Income Subsidy) rider from their Medicare plan stating the amount of Extra Help they will get next year toward their Part D premium, deductible and copays.  Those who no longer qualify to receive Extra Help as of January 1st of next year, will receive a gray letter; Loss of Deemed Status Notice.  This letter is usually triggered by loss of Medicaid status.  Those who cease to qualify for Medicaid, no longer automatically qualify for Extra Help as of January 1st the following year.
If you want to apply for Extra Help, you can always do so directly through Social Security or your state Medicaid office.  Or- Senior Benefit Advantage can advocate for you!  We can guide you through the process of applying for Medicare Extra Help.  Get the Most from Your Medicare!  Call Senior Benefit Advantage:  234-334-6806