Let Us Help You Find The Right Fit For Your Medicare!
Our Values
Our agency is founded on the traditional values of honesty, integrity, service and accountability. In this time of Joe Namath commercials and the constant barrage of mail, phone calls, Social Security and Medicare scams; we believe having local and trusted relationships and local accountability is more important than ever!
We think in today's market it is important that you know when you call our phone number the person that answers is one of your neighbors. We don't live thousands of miles away. So- when we say we're going to be here for you… we mean right here, in Ohio, where you live. Our success as a business depends on you knowing that!
Senior Benefit Advantage VALUES OUR CLIENTS! We put you FIRST IN ALL WE DO!
Our Mission
It is our Mission to help our clients get the most out of their Medicare by taking the time and care to understand their individual circumstances and empowering them to make confident informed decisions about their Medicare. We value putting our clients first in all we do by always providing them with clear and accurate information and answers to all their questions about their Medicare. We work only with the most trusted Insurance Carriers to provide top rated Medicare solutions. We also help our Ohio clients understand, apply for and renew programs available to them such as Extra Help with Prescriptions, Patient assistance Programs, and Medicare Savings Programs that make healthcare more affordable and accessible to Medicare Beneficiaries.
Everyone deserves an expert on their side when navigating Medicare. Let us serve as your Medicare advisors.
Our Locations
We serve clients across the entire state of Ohio. We can meet with you face-to-face at our Cuyahoga Falls office or central Ohio office in Coshocton. Or, work with you by phone or virtually if our office locations are not convenient. The best way to reach us by phone in Central Ohio: 740-502-2784 or Northeast Ohio 234-334-6806.
Senior Benefit Advantage
Northeast Ohio Office
63 Graham Road, Suite 2
Cuyahoga Falls, OH 44223
Phone (234) 334-6806
Fax (330) 835-4535
Senior Benefit Advantage
Central Ohio Office
603 S Second Street
Coshocton, OH  43812
Phone (740) 502-2784
Fax (740) 295-9260
Senior Benefit Advantage
263 W Main Street
Suite B
Ravenna, OH  44266
Our Team- All Licensed Independent Insurance Brokers
Rhonda Kraus, MSW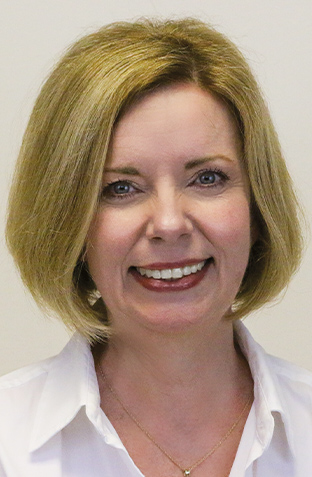 Rhonda Kraus, MSW is Director of Client Services and Owner of Senior Benefit Advantage. In addition to having 30 years' experience as an insurance agent, she also holds a Master's in Social Work (MSW, 2015), from the University of Akron. She interned at the Area Agency on Aging and Southwest General Hospital with a focus in Geriatrics. She also spent time as a Certified Application Counselor in a Federally Qualified Health Center; and is currently certified as a Broker on the Federally Facilitated Marketplace where she assists her under 65 clients in finding help with paying for their health insurance costs.
Rhonda's social work training has shaped her insurance practice, and it is the business model for Senior Benefit Advantage. She puts her clients first by not just signing them up for a Medicare Plan, but by using her social work skill set to connect them to available resources such as Patient Assistance, Medicare Savings Programs, Special Needs Plans, networked Dental, Hearing and Vision providers, and more. Rhonda is passionate about understanding her clients' needs and helping them find and afford the best possible healthcare solutions.
Terry O'Shea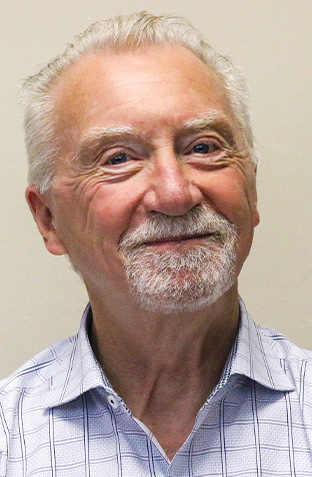 Terry O'Shea is our Administrative Director. Terry brings a wide range of life experience to Senior Benefit Advantage.Born in England (still has an accent of sorts), grew up in Canada and received a Bachelor of Science in Mathematics from the University of British Columbia in Vancouver.Terry had a long career with several fortune 500 companies culminating in Vice President of Information Technology for Laurentian/Imperial Life Insurance Companies.
He transferred from Canada to Cleveland in 1988, and enjoyed Ohio so much, he is still here.Terry has been with Senior Benefit Advantage since its founding in 2015 and is passionate about helping his clients feel confident about their Medicare/Healthcare choices. Every client is unique, and Terry enjoys using his analytical background to help his clients find their best Medicare solutions!
Jennifer Boyer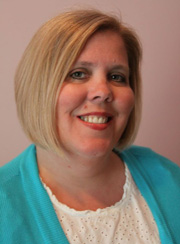 Jennifer Boyer is our Administrative Assistant. With 20 years' experience as an EMT (Emergency Medical Technician) and 5 years' home health experience, Jennifer is a great advocate and plan navigator for our clients. Since joining Senior Benefit Advantage, Jennifer has become a licensed agent and maintains certification with our major carriers so that she is able to assist our clients with their plan benefits. Jennifer is one of those people who truly cares about making a difference – She makes us, and our clients smile every day, and we are so blessed to have her as part of Senior Benefit Advantage!
Dan Thompson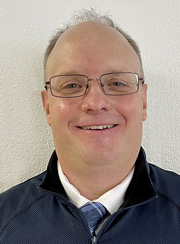 We are excited to welcome Dan Thompson as our newest Senior Benefit Advantage team member. Dan is active in the Ravenna community and has recently opened our third Senior Benefit Advantage location in Ravenna. 
With over 25 years of coaching and service experience, he is happy to be able to continue in that role while assisting and helping our clients navigate through the Medicare process. Dan has a degree in Organizational Management from Malone University and spent much of his adult life helping others. He has coached youth, travel, and high school baseball at the Varsity level, volunteered with various after school programs helping teenagers overcome obstacles and has worked with students with learning differences in middle school. Professionally he has worked with several Fortune 500 companies in operations overseeing day to day service delivery. His main goal is to make sure every client understands and uses their benefits. Dan's wealth of experience and zeal to continue to learn and expand his knowledge in Medicare makes him a great partner with Senior Benefit Advantage.
Associated Licensed Brokers:
Kelly Hirschfelt, RN, BA, AA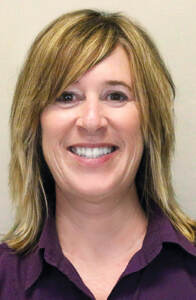 Kelly is an Independent Insurance Broker, a Registered Nurse, and holds a bachelor'sdegree in marketing from Walsh University, as well as an associate degree in business management with a Finance Minor from Stark State College. Kelly loves a good challenge and learning new things. She began her insurance journey in 2021 and has loved connecting with people and prides herself on dialing in to get her clients the best possible plan to suit their individual needs. She is proud to announce her newest venture, being certified with Federally Facilitated Marketplace, to assist clients underage 65. Kelly is an avowed health nut, a self-aware human being, and a lover of life.
Sharon Smith